Fire Emblem Warriors: Three Hopes - The Loop
Play Sound

Alexander Rozhenko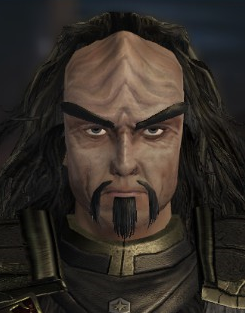 Profession(s):
Ambassador
Alexander, son of Worf (also known as K'mtar) was a Klingon/Human hybrid working as a diplomat on Qo'noS. Born in 2366, he also was the half-brother of K'Dhan as well as the step brother of Koren.
History
[
]
After the death of his mother K'Ehleyr, Alexander was raised on Earth by Worf's human foster parents, the Rozhenkos, and later by Worf himself on the U.S.S. Enterprise-D.
In 2374 and 2375, Alexander participated in the Dominion War; first as Bekk on the I.K.S. Rotarran under the command of General Martok, and later as weapons officer of the IKS Ya'Vang.
Sometime after 2375, Alexander marries B'Enn and fathers a son, D'Vak.
In 2392, Alexander leads a Federation diplomatic team alongside President Aennik Okeg to a conference with the Klingon Empire and the Gorn Hegemony on Cestus III. Initially hoping for a successful cease fire agreement between the Klingons and the Gorn, the talks collapse without any results.
By 2394, B'Enn had left Alexander and he had resigned his position as a diplomat for the Federation. Sending his son D'Vak to stay with Worf and his family, Alexander subsequently left Qo'noS for Boreth in order to undergo the Challenge of Spirit.
In 2396, Alexander returned to Earth with his son D'Vak. He took a post teaching political science at the Saint Petersburg State University and told friends that he was considering writing a book about his experiences on Boreth. He had no plans to return to the Klingon Empire.
By 2409 he is a diplomat and, despite his former plans, dedicated to uniting the Great Houses of the Klingon Empire. Alexander's son, D'Vak is head of Task Force Omega.
Missions involved
[
]
Notes
[
]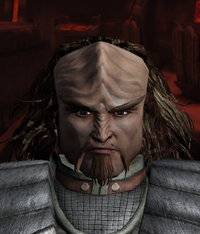 External links
[
]
---