Anton Schaefer

Anton Schaefer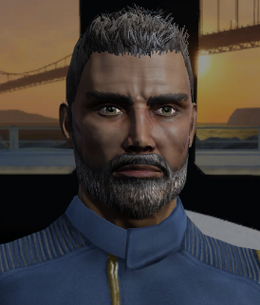 Profession(s):
Information giver
Captain Anton Schaefer is a Human Starfleet officer stationed at Starfleet Academy in 2256.
Schaefer once served aboard the U.S.S. Endeavour with Thy'kir Shran.
"Graduation Day": Schaefer assigns the player the role of First Officer on the training cruise.
"Routine Maneuvers": Schaefer orders the crew to respond to a distress call received from the S.S. Fortuna. When it proves to be a trap, he orders the crew of cadets to repel the Klingon boarders. Schaefer is captured, and later killed, by J'Ula in the battle.