Argelius System

Argelius System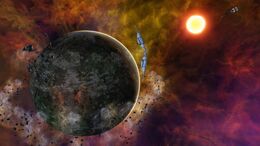 The Argelius System is a star system in the Argelius Sector.
The Argelius system has long been a haven for tourists and pleasure seekers. The nightspots and clubs of
Argelius II
have been a popular shore leave destination since the 23rd century, and the orbiting
Treasure Trading Station
offers entertainments for those with more exotic tastes.