Arnold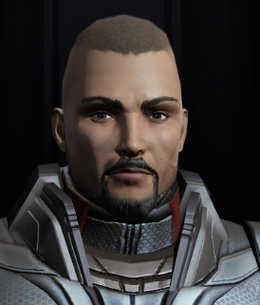 Profession(s):
Mission giver
Commander Arnold is a Human Starfleet officer. He commands the allied forces in the Voth Battlezone of the Solanae Dyson Sphere.
Missions given
[
]
Missions involved
[
]
"The Omega Standoff": Commander Arnold briefs the player on the nature of the mission in the battlezone.
Notes
[
]
Arnold's uniform indicates he is part of Starfleet's M.A.C.O. force.