Fire Emblem Warriors: Three Hopes - The Loop
Play Sound

Bluegill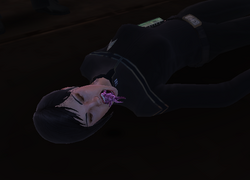 The Bluegill that infested Kyla VanZyl.]
Notable Species:
Bluegill
The Bluegill are a parasitic insectoid race bio-engineered by the Solanae on behalf of the Iconians.
Bluegill have a number of possible forms, ranging from small creatures capable of entering a victim through the mouth, to massive beasts the size of a small building. Most are capable of spitting poison, and can change form and size seemingly on the spot. Bluegill-infested individuals display heightened strength and endurance, and are capable of surviving multiple hits from energy weapons by redirecting the energy as infrared radiation. They cannot possess Joined Trills, though.
History
[
]
In 2364, the Bluegill infested the admiralty of Starfleet in an attempt to seize control of the Federation. The plan was foiled by the crew of the U.S.S. Enterprise-D, who were able to destroy the "mother" parasite.
Missions involved
[
]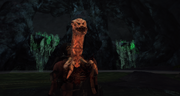 Individuals known to be of have been under Bluegill control
[
]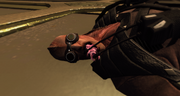 Notes
[
]
External links
[
]
---