No Man's Sky Update - The Loop
Play Sound

Bortasqu' Operative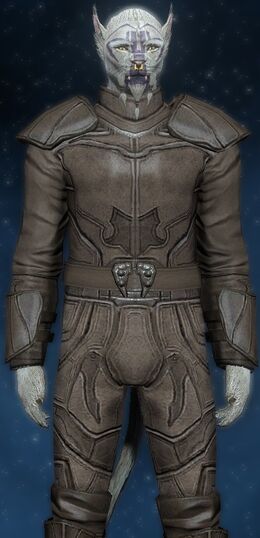 Faction:

Klingon Empire
Availability:
Available for Dilithium and Fleet Marks
Fight for glory on the cutting edge with this sleek KDF uniform.
Availability
[
]
The Bortasqu' Operative can only be obtained for purchase by joining a fleet which has a T3 level Star base and the tailor unlocked.
List of Pieces
[
]
The Bortasqu' Operative outfit specifically pertains to the parts below although these pieces can then be changed for other pieces by selecting Advanced in the Tailor interface and applying each piece separately.
Note: The Bortasqu' Operative uses the Bortasqu' Warrior top and bottom.
Upper
[
]
Shoulders: Bortasqu' Operative
Collar: Bortasqu' Operative
Wrist Attach: Bortasqu' Operative
Lower
[
]
Belt: Bortasqu' Operative
Feet: Boot Bortasqu' Operative