Brun
Timeline Change Imminent!

---

This article or section contains information that no longer applies to the current version of Star Trek Online. It is provided only for historical purposes.

Brun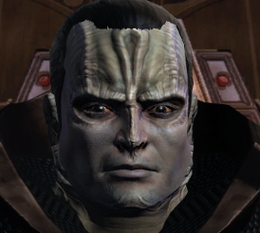 Gul Brun is a member of a True Way Alliance cell operating out of the Badlands in 2409.
"Badlands": Brun threatens the player as they approach his base, and later fights them in the hangar.