Ceremonial Armor

Ceremonial Armor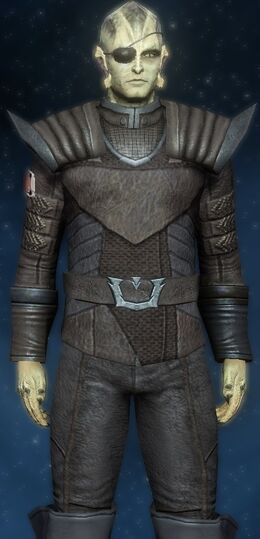 Faction:

Klingon Empire
Availability:
Available for free
Strike fear into the hearts of your foes in this elaborate armor.
The Ceremonial Armor set is free for all Klingon players.
The Ceremonial Armor outfit specifically pertains to the parts below although they can be changed for other pieces by selecting Advanced in the Tailor interface and applying each piece separately.
Upper: Klingon Leather
Shoulders: Klingon Pointed Armor High
Collar: Armored Collar 2
Wrist Attach: Gauntlet 01
Back: Klingon Spine Armor
Belt: Klingon 2
Lower: Tight - Worn Leather
Feet: Boot Klingon 02
See Guide: Uniform colors/Klingon uniforms.