Chef (Fleet Starbase)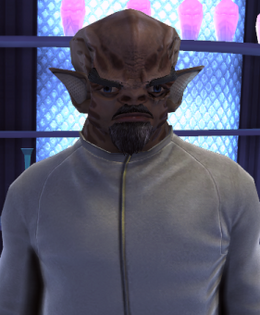 Profession(s):
Food Vendor
Duty Officer Assignment Giver
Chef
The Chef is a Civilian located at the bar of the Fleet Starbase. In Federation Starbases he is an Alien. His menu comprises various food items and he will also buy items at the minimum markdown of 50%. In addition, he provides access to the Culinary Credentials duty officer assignment chain.
Federation Starbase Menu
[
]
Notes
[
]
See Also
[
]