Civilian 2399

Civilian 2399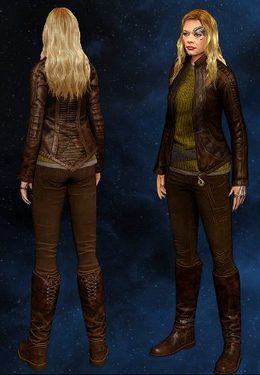 Faction:

All Factions
Category:
Uniform/Off-Duty
Availability:
Timed Giveaway
The Civilian 2399 outfit recreates Seven's look from the first season of Star Trek: Picard.
The uniform is part of a giveaway from 7 May 2020.
The uniform comes with a top, pants, belt, and boots. All parts are listed in their categories as "Civilian 2399" and can be used by captains and bridge officers of all factions.