Cleveland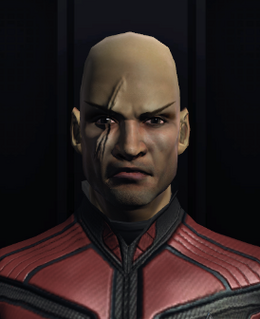 Profession(s):
Operations Officer
Commander Cleveland is Human Starfleet Officer and Commander of Starbase 114, located in the Celes Sector. Cleveland has been removed from the game as an NPC; however, dialog confirms he is still in command of Starbase 114.
Missions involved
[
]
Missions formerly involved
[
]
"War is Good for Business": Commander Cleveland informs players about the missing kemocite, and asks players to scan the Starbase 114's cargo bays and any freighters near the station in search of the ore.