D'Tan

D'Tan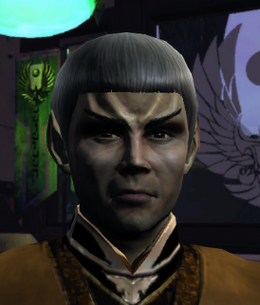 D'Tan is Proconsul and figurehead of the Romulan Republic.
Having spent his youth on Romulus as part of Ambassador Spock's Unification Movement, D'Tan believes that for the Romulan species to survive, it must reject the culture of secrecy and deception that has defined them for centuries.
J'mpok - Chancellor of the Klingon Empire.
Aennik Okeg - President of the United Federation of Planets.
---