The Defiant pack of bridges (as differentiated from the free bridge model named Defiant in the Escort-exclusive bridge pack) is sold in the Zen Store for 400

. They bear strong relationship to one another, but these bridges may be installed on any ship (even a leviathan Star Cruiser,) and bear less close relationship to the actual bridge of the Defiant-class escort U.S.S. Defiant (NX-74205), as it is seen on the television series Star Trek: Deep Space Nine.
All bridges in this pack feature an upright Defiant-class Master Systems Display arranged to display to the port and starboard located behind the captain's chair, and six of the player's own Bridge Officers.
Warship
[
]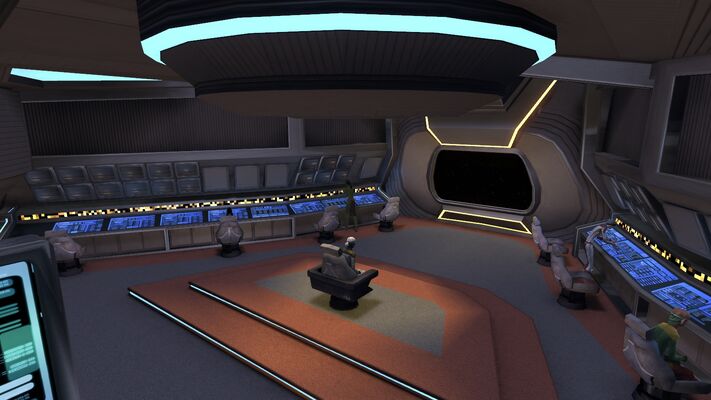 Wide-angle shot of the Warship bridge from the starboard aft.
| | |
| --- | --- |
| | |
| Warship bridge from the viewscreen. | Warship bridge from the aft bay. |
Utopia
[
]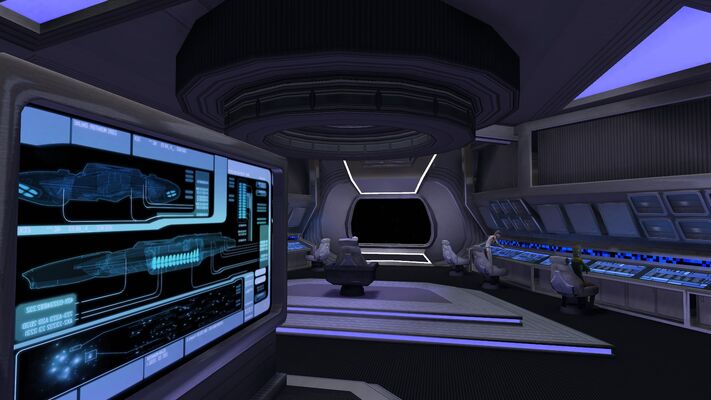 Utopia long-angle shot from the aft bay.
| | |
| --- | --- |
| | |
| Utopia Bridge from the fore. | Utopia bridge from the aft bay. |
Key
[
]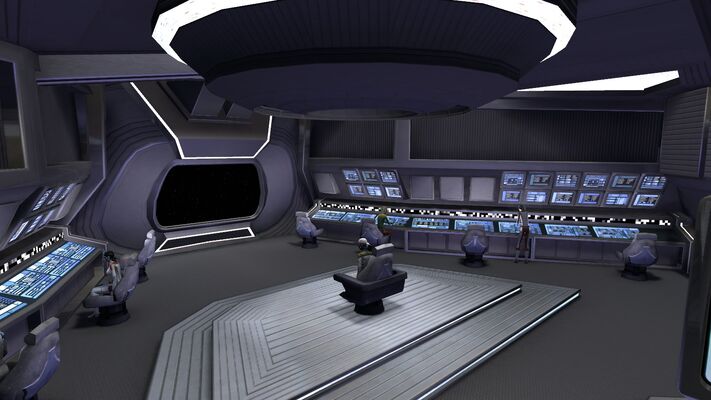 Key bridge in wide-angle from the port aft.
| | |
| --- | --- |
| | |
| Key bridge from the viewscreen/ | Key Bridge showing off the aft bay and MSD. |