No Man's Sky Update - The Loop
Play Sound
This arcticle details events which are set in the future from an in-game perspective. You may be looking for Upcoming content.
The Future describes the time after the current Earth year, 2411. Details about the future have emerged through predictions, scientific studies and limited contact with time travelers.
Timeline
[
]
26th Century
[
]
27th century
[
]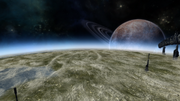 28th century
[
]
2769: In orbit of New Khitomer, the Temporal Accords are signed by members of the Galactic Union, consisting of the merged Federation, Klingon Empire, and Romulan Republic, amongst others. ( "Time and Tide")
The Temporal Liberation Front, including Boratus, Krog, and Admiral Leeta, and led by the Envoy, launches a large-scale attack on New Khitomer in order to prevent a call for reinforcements to the Battle of Procyon V. ( "Temporal Reckoning")
29th century
[
]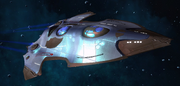 31st century
[
]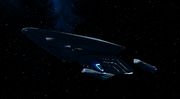 32nd century
[
]
Following the end of the Temporal Wars, time travel is banned.
The spontaneous destruction of dilithium across the galaxy causes the collapse of interstellar travel and the retreat of the Federation to a handful of worlds.
Items from this era mostly come from the Discovery: Far From Home Lock Box.
External links
[
]