Raise a Floppa - The Loop
Play Sound

GPL Conversion Unit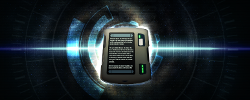 Profession(s):
Special Items Vendor
GPL Conversion Unit is a Computer Vendor which can be found in several locations:
Using this console, players can trade their Gold-Pressed Latinum, Holiday Collectibles, or Winter Epohhs for special items or other rewards. Latinum can be used to purchase special items, while Collectibles are traded for Latinum, and Winter Epohhs are traded for [Mark Package - Multiple Choice] in varying amounts.


While the Winter Event is running, all other GPL Conversion Units are deactivated, making the Winter Wonderland console the only one available until after the event ends.
Items Available
[
]
Ship Holo Emitters
[
]
Personal Holo Emitters
[
]
Icon
Name
Price
[

Personal Holo Emitter - Hirogen Hunter Initiate

]
15,000
[

Personal Holo Emitter - Jem'Hadar Soldier

]
15,000
[

Personal Holo Emitter - Breen H'ren

]
20,000
[

Personal Holo Emitter - Jem'Hadar First

]
20,000
[

Personal Holo Emitter - Reman Guard Captain

]
20,000
[

Personal Holo Emitter - Borg Drone

]
25,000
[

Personal Holo Emitter - Reman Psychic Mirage

]
25,000
Trophy
[
]
Q's Winter Wonderland items
[
]
GPL Trade-In
[
]
Icon
Name
Price

200

Gold-Pressed Latinum
1

200

Gold-Pressed Latinum
1

200

Gold-Pressed Latinum
1

200

Gold-Pressed Latinum
1

200

Gold-Pressed Latinum
1

200

Gold-Pressed Latinum
1

200

Gold-Pressed Latinum
5
Winter Epohh Trade-In
[
]
Icon
Name
Price

10

Marks
1
Epohh Pup - Snow

10

Marks
1
Epohh Pup - Candy Striper

10

Marks
1
Epohh Pup - P'Epohh-mint

30

Marks
1
Epohh Pup with Bow - Snow

30

Marks
1
Epohh Pup with Earmuffs - Candy Striper

30

Marks
1
Epohh Pup with Bow - P'Epohh-mint

30

Marks
1
Epohh Moppet - Snow

30

Marks
1
Epohh Moppet - Candy Striper

30

Marks
1
Epohh Moppet - P'Epohh-mint

50

Marks
1
Epohh Moppet with Bow - Snow

50

Marks
1
Epohh Moppet with Earmuffs - Candy Striper

50

Marks
1
Epohh Moppet with Bow - P'Epohh-mint

50

Marks
1
Epohh Adult - Snow

50

Marks
1
Epohh Adult - Candy Striper

50

Marks
1
Epohh Adult - P'Epohh-mint

100

Marks
1
Epohh Adult with Bow - Snow

100

Marks
1
Epohh Adult with Earmuffs - Candy Striper

100

Marks
1
Epohh Adult with Bow - P'Epohh-mint

100

Marks
1
Epohh Elder - Snow

100

Marks
1
Epohh Elder - Candy Striper

100

Marks
1
Epohh Elder - P'Epohh-mint

200

Marks
1
Epohh Elder with Bow - Snow

200

Marks
1
Epohh Elder with Earmuffs - Candy Striper

200

Marks
1
Epohh Elder with Bow - P'Epohh-mint
External links
[
]
Major Stores
Zen Store
Mudd's Market • Starter Packs • Expansion Packs • Ship Bundles • Ships • Duty Officers • Items • Slots/Services • Uniforms • Personnel • Promotions
Lobi Store
Ships and Crew • Space Gear • Ground Gear • Costumes • Vanity Pets • Devices
Dilithium Store
Special Items • EV Suits • Hangar Pets • Reclaim • Intel Modules • Command Modules • Temporal Operative Modules • Miracle Worker Modules
Phoenix Prize Pack
Phoenix Prize Redemption
Reputation Stores
Omega • Romulan • Nukara • Dyson • Undine • Delta • Iconian • Terran • Temporal • Lukari • Competitive • Gamma • Discovery
Others
Fleet Stores Latnium Store • Energy Credit vendors