Gilora Russol
Timeline Change Imminent!

---

This article or section contains information that no longer applies to the current version of Star Trek Online. It is provided only for historical purposes.

Gilora Russol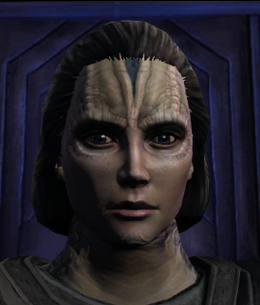 Profession(s):
Minister of Culture
Information Giver
Gilora Russol is a Cardassian politician, and head of the Ministry of Culture. She is prepared to hand over the Orb of Possibilities to the Federation to be transported to Bajor, but True Way separatists have other plans.
"Tear of the Prophets": Gilora Russol is held captive in the Ministry of Culture by Gul Oran, in his attempt to steal the Bajoran Orb of Possibilities.