Golos Vell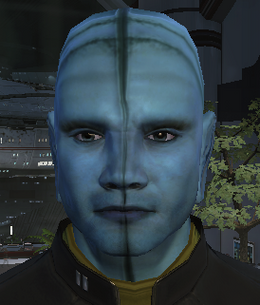 Military Rank:
Lieutenant
Lieutenant Golos Vell is an engineering officer operating the transporter platform of Earth Spacedock's deck 47.
Notes
[
]
Golos Vell can usually not be interacted with and exclusively serves as decoration and mission contact for user-generated missions.
Until the introduction of the Odyssey uniforms with Season 9.5, Vell's rank was simply crewman.