Timeline Change Imminent!

---

This article contains information that no longer applies to the current version of Star Trek Online. It is provided only for historical purposes.

Grall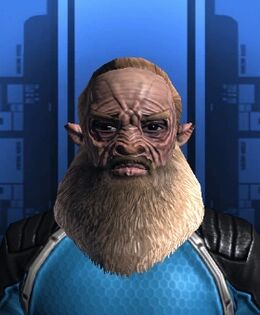 Military Rank:
Lieutenant
Profession(s):
Mission giver
Missions Given
[
]
Note
[
]
Though it is suggested that Lt. Grall is located on Earth Spacedock, he can't be located like other NPCs such as Admiral Quinn. Grall can be contacted through the Mission Journal, where he and his missions are listed on the Available tab menu.
Hail Starfleet to complete missions given by Grall.
Exploration Clusters and associated missions were removed with the Season 9.5 update patch on 17 July 2014. As Grall had no physical presence on ESD maps and can't be hailed anymore, he is probably removed from the game.