No Man's Sky Update - The Loop
Play Sound

Hassan the Undying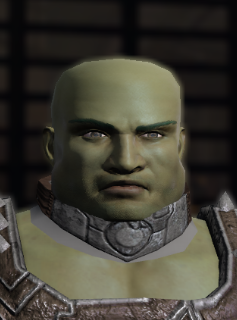 Profession(s):
Crime lord
Hassan the Undying is an Orion crime lord and one of the leaders in the Orion Syndicate.
History
[
]
Missions involved
[
]
"The Undying": The player confronts Hassan in his bar on Nimbus III about the thalaron triggers he sold. Hassan initially suggests he will tell the player who the buyer was, but forces the player and their away team to fight in Shangdu's combat arena. After defeating all opponents in the arena, chasing Hassan into orbit, and defeating Hassan's dreadnought over Nimbus III, the player can decide whether to kill Hassan or take him prisoner. The player also learns from Hassan's personal files that he delivers prisoners and abductees to a Tal Shiar agent he refers to as "One Eye". Temporal Recruits discover a video of Krog attempting to buy the thalaron triggers from Hassan; he mistakes her for a Reman, and tells her he has already sold them to her associates.
"Jabberwocky": A Prophet takes the form of Hassan.
Trivia
[
]
Some players have drawn comparisons between Hassan and the character Kingpin of Spider-Man fame; both being bald, heavyset antagonists controlling powerful criminal organizations.
The choice players have with respect to Hassan's fate is similar to the choice given with Farek in "Operation Gamma". Neither choice has any impact on the story progression however.