Holographic Deep Space Nine Bridge Officers
The Holographic Deep Space Nine Bridge Officers are holographic reproductions of characters from the Victory is Life expansion. Most of them are a drop from the Deep Space Nine Lock Box, while others were given out as a promotion for attending the Star Trek Las Vegas 2018 event. They are also available for purchase as part of the Mudd's Outta This Wormhole Choice Pack.
Julian Bashir was included as a free, account wide reward from the Health Care Workers Salute Bundle for Federation-aligned players. Elim Garak was included as a character-bound reward from the limited-time [Special Requisition Pack - Plain and Simple Bundle].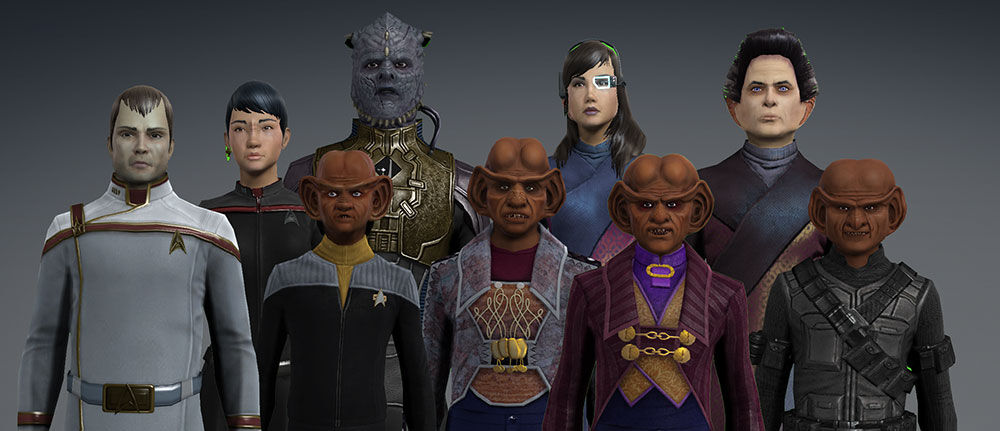 From left to right: James Kurland, Sarish Minna, Cadet Nog, Dukan'Rex, Rom, Loriss, Quark, Weyoun, and Leck.