I.R.W. Keras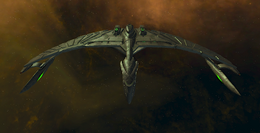 The I.R.W. Keras is a Mogai Heavy Warbird in service to the Romulan Tal Shiar in 2409.
Until Legacy of Romulus the Keras did not have a name.
This warbird's name may be a reference to Keras, the non-canon name of the Romulan commander from "

Balance of Terror

".