James Hunt

James Hunt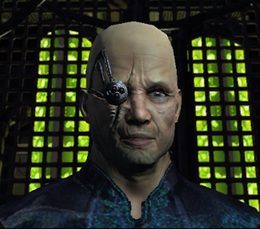 Profession(s):
Mission Contact
James Hunt is a male Liberated Borg Human and a member of the Cooperative.
"Farn System Patrol": With the Cooperative vessels under his command disabled by the solar flares, Hunt asks the player for assistance in defending themselves against a Vaadwaur attack.
"Binary Circuit": Hunt guides the players through a training simulation.
The character may possibly be named after the late racecar driver, former Formula 1 World Champion James Hunt.