James Tolliver
Timeline Change Imminent!

---

This article contains information that no longer applies to the current version of Star Trek Online. It is provided only for historical purposes.

James Tolliver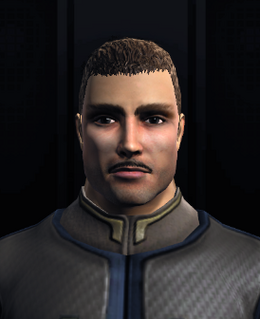 James Tolliver is a Research Supply Vendor located on Memory Alpha. Tolliver was born on Sherman's Planet.
The items that Tolliver sells are not necessary for crafting.
With the Crafting revamp introduced with the Season 9.5 patch on 17 July 2014, the Memory Alpha map isn't accessible anymore, including all NPCs from those maps.