Timeline Change Imminent!

---

This article contains information that no longer applies to the current version of Star Trek Online. It is provided only for historical purposes.

Lieutenant Karbo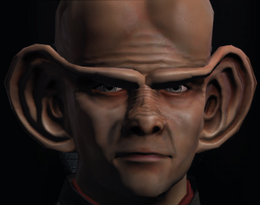 Military Rank:
Lieutenant
Profession(s):
Mission giver
Lieutenant Karbo is a Ferengi Lieutenant Starfleet Tactical officer who can be found by hailing the U.S.S. Victory at Battle Group Omega. After you speak to Four of Ten, Karbo will be available via the Hail Starfleet button. Karbo serves solely as a mission provider.
Missions Given
[
]
Notes
[
]