Koren

Koren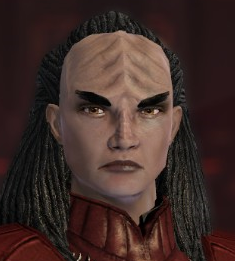 Captain Koren is the commanding officer of the flagship of the Klingon Defense Force, the I.K.S. Bortasqu'. She is the daughter of Grilka of the House of Grilka, half-sister to K'Dhan, as well as step sister to Alexander Rozhenko and step daughter of Worf.
Koren is said to be a talented captain who is capable of making the most out of limited resources.
Koren was born during the Dominion War to Grilka and J'Nek, a warrior from Grilka's ship who later died in the war. She grew up during a low point in House Grilka's fortunes, but began learning of battle and honor from her adoptive father as well as her mother after Grilka married Worf of the House of Martok. Consequently, Koren joined the Klingon military in order to honor her House and the warriors who died in its service.