Kyana System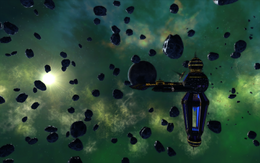 The Kyana System is a system located in the Syllerran Sector of the Delta Quadrant.
Kyana Prime is the site of a Krenim colony dating back at least to the 22nd Century.
System description
[
]
Once the location of a prospering Krenim colony, the Kyana System appears to have been uninhabited for some time. Recovered
Vaadwaur
records indicate that ships sent to destroy the colony early in the war found only an extensive asteroid field and a single rogue moon.
Missions involved
[
]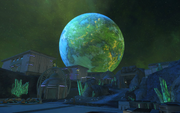 Other involvement
[
]
External links
[
]