For the purposes of interstellar navigation, playable sector space is divided into sectors. Sectors are roughly cubic and are usually designated after a star system contained therein.
The list below outlines all systems and other phenomenon that appear to the player within said sector while in sector space. These systems may contain other notable locations (such as planets) not listed; and conversely, one location listed may technically within another (both Deep Space 9 and the Bajoran wormhole are within the Bajor System, but are shown separately in sector space).
The layout of sectors and star systems in-game is largely based upon the book Star Trek: Star Charts, created by Geoffrey Mandel in the early 2000s. A few cases of artistic license are encountered, however.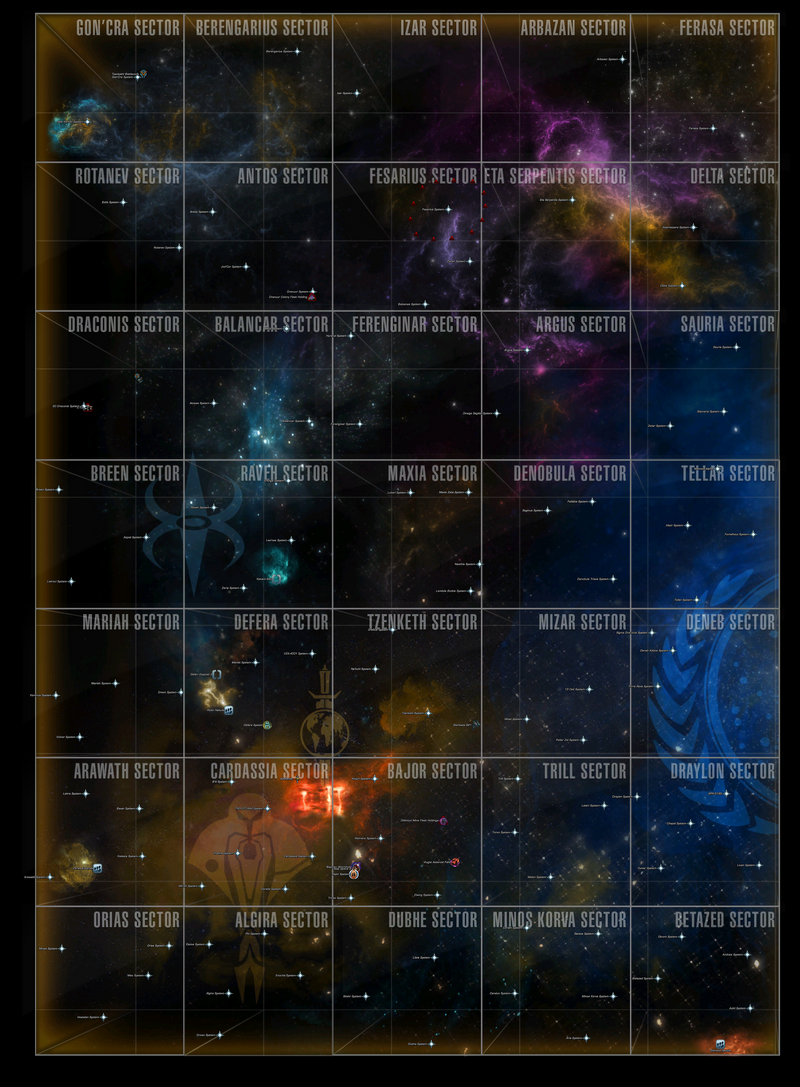 23rd century Beta Quadrant
[
]