Maro System

Maro System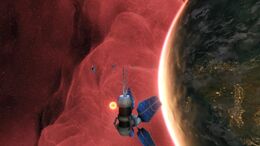 The Maro System is a star system in the Celes Sector of the Beta Quadrant.
The presence of antichronoton particles in this system has lead some scientists to theorize that the Maro system was the site of a major temporal event.
While there have been many suggestions as to what this temporal event could have been, without more information the theories are mere speculation.