Kern System Assault
Rewards
n/a

n/a

Kern System Assault is part of "Pi Canis Sortie Alpha", and takes place in the Kern System.
Mission Text
[
]
The Federation has hidden numerous surveillance satellites in the rings of this planet.
Your orders are to destroy all of the satellites and any Federation ships that might be protecting them.
Good hunting!
Goal
[
]
Destroy the Federation surveillance satellites and any ships guarding them.
Objectives
[
]
Kern System Assault

Defeat Federation Ships (0/4)
Prevent Federation ships from sending distress signal (optional)

An option to block the communications of the starship appears when the player is within range. The option must be toggled at the beginning of each engagement.

Destroy Surveillance Satellites (0/5)
Depart System
Map
[
]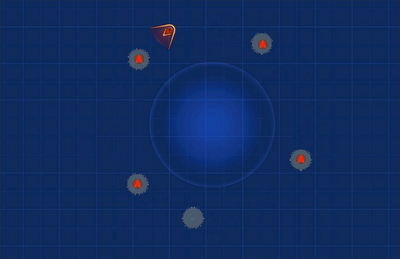 Walkthrough
There is no walkthrough for this mission, yet. You can help STOWiki by

writing it here

.