Odyssey Dress Uniform

Odyssey Dress Uniform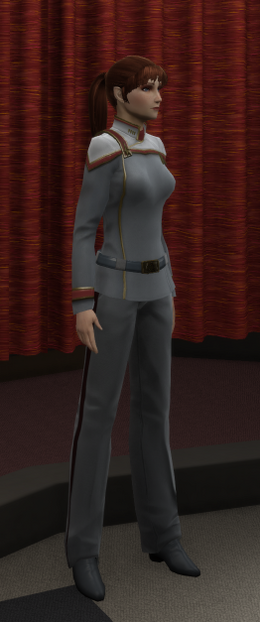 Faction:

Starfleet
Availability:
Fleet Starbase
The Odyssey Dress Uniform is the dress version of the official Odyssey Uniform.
The uniform set is available for purchase in the fleet starbase holding for fleet credits

and dilithium

from the fleet starbase tailor. Once the fleet reaches Tier 3 (III), the fleet tailor unlock becomes available. The bundle includes all Starfleet Odyssey Dress uniform variations and the Odyssey Dress uniform belt.
The Odyssey Excursion Uniform was originally called the Odyssey Tactical Uniform (which is used in the below guides). Both the Excursion and Odyssey Dress Uniforms are available from the Fleet Starbase for

.
The Starfleet Odyssey Dress Uniform unlock includes the following:
Odyssey Dress Standard uniform jacket
Odyssey Dress Tactical uniform jacket
Odyssey Dress Operations and Engineering uniform jacket
Odyssey Dress Sciences and Medical uniform jacket
Odyssey Dress Belt
Odyssey Commbadge variant 2
The infobox image contains the "Loose - Starfleet Academy" uniform pants, which are not included in the Odyssey Dress Uniform unlock.