Rathmon

Rathmon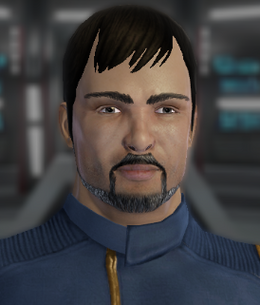 Military Rank:
Lieutenant Commander
You may be looking for his Terran counterpart, Rathmon (mirror).
Lieutenant Commander Rathmon served aboard the U.S.S. Buran in 2256 under Captain Gabriel Lorca.
"The Plausibility of the Possible": Rathmon was a bridge officer during a Klingon attack and alerted the Captain to boarding parties. He died with the destruction of the Buran.