Reman Science Officer Candidate

Reman Science Officer Candidate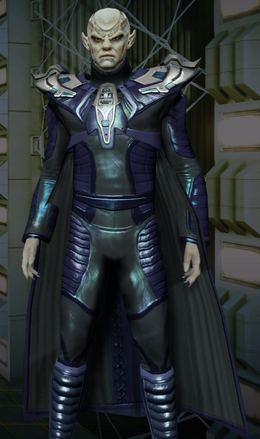 The Reman Science Officer Candidate is a bridge officer candidate that was available as a unique reward for completion of the last mission of the Cloaked Intentions Featured Episode Series, "Cutting the Cord" before March 24th, 2011 and during feature episode rerun events. His outfit cannot be changed, and he cannot be sold on the Exchange.
He was added to the Zen Store as part of the It's About Time Pack for 8,000

in the Mudd's Market section.
This officer is awarded as a candidate, but is bound on pick up, and therefore cannot be traded in any way.