Fire Emblem Warriors: Three Hopes - The Loop
Play Sound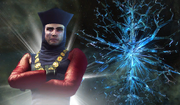 The Event Reputation is for special projects related to seasonal and special events.
---
The Events Reputation System was added with the patch on April 11th, 2013. Unlike regular reputations, the Events reputation exists as a means to handle limited-time events, such as the Lohlunat Festival or Arena of Sompek.
The Events reputation was retired with Season Eighteen: Awakening, with events now being handed by the new Event system. Task Force Operation tokens from the reputation system have been grandfathered into the new events system, allowing you to use them in Featured Task Force Operation events.
PC Events
[
]
Coupon Progress Token Event (PC)
[
]
On April 18, 2019, a new system was added to Star Trek Online alongside the Featured Task Force Operation, "Operation Riposte". Players could earn progress toward one free Tier 6 Starship by participating each day (every 20 hours) in Featured TFO Events from April 2019 to August 2019. 50 Coupon Progress Tokens were rewarded on a daily basis during a given Featured TFO Event, with an extra 50 possible during a Coupon Progress Token Weekend.
By playing three Events in their entirety (or by collecting 3000 Coupon Tokens), players could earn
Coupon Progress Tokens each day, allowing them to eventually claim a [100% Discount Coupon: Tier 6 Ship] that will allow the claiming of a free Tier 6 Starship of their choice from the Zen Store.
A similar event returned as an Event Campaign under the new event system.
Lohlunat Festival
[
]
Lohlunat Festival
Input
Date
Reward
[

Risian Lohlunat Pearl

]
27 June, 2013 - 15 August, 2013
[

Risian corvette

]
[

Risian Lohlunat Pearl

]
5 June, 2014 - 17 July, 2014
[

Risian Luxury Cruiser

]
[

Lohlunat Prize Voucher (2015)

]
4 June, 2015 - 16 July, 2015
[

Ferengi Nandi Warship

]
[

Lohlunat Prize Voucher (2016)

]
9 June, 2016 - 21 July, 2016
[

Vorgon Xyfius Heavy Escort

]
[

Lohlunat Prize Voucher (2017)

]
8 June, 2017 - 20 July, 2017
[

Vorgon Ryn'kodan Carrier

]
[

Lohlunat Prize Voucher (2018)

]
3 July, 2018 - 16 August, 2018
[

Vorgon Ytijara Dreadnought Cruiser

]
[

Lohlunat Prize Voucher (2019)

]
2 July, 2019 - 15 August, 2019
[

Risian corvette (T6)

]
Q's Winter Wonderland
[
]
Q's Winter Wonderland
Input
Date
Reward
[

Autographed 8x10 Glossy Picture of Q

]
6 December, 2012 - 14 January, 2013
[

Breen Chel Grett Warship

]
[

Autographed 8x10 Glossy Picture of Q

]
5 December, 2013 - 16 January, 2014
[

Breen Plesh Brek Heavy Raider

]
[

Autographed 8x10 Glossy Picture of Q

]
4 December, 2014 - 15 January, 2015
[

Breen Sarr Theln Carrier

]
[

Winter Prize Voucher (2015)

]
3 December, 2015 - 15 January, 2016
[

Breen Rezreth Dreadnought Cruiser

]
[

Winter Prize Voucher (2016)

]
1 December, 2016 - 12 January, 2017
[

Breen Chel Boalg Warship

]
[

Winter Prize Voucher (2017)

]
7 December, 2017 - 18 January, 2018
[

Breen Plesh Tral Heavy Raider

]
[

Winter Prize Voucher (2018)

]
4 December, 2018 - 17 January, 2019
[

Fek'Ihri S'torr Warship

]
Anniversary Event
[
]
Anniversary Event
Input
Date
Reward
[

Anniversary Qmendation

]
30 January, 2014 - 27 February, 2014
[

Dyson Science Destroyer

]
[

Anniversary Qmendation

]
29 January, 2015 - 26 February, 2015
[

Kobali Samsar Cruiser

]
[

Anniversary Prize Voucher

]
28 January, 2016 - 24 February, 2016
[

Krenim Science Vessel

]
[

Anniversary Prize Voucher

]
26 January, 2017 - 23 February, 2017
[

Lukari Ho'kuun Science Vessel

]
[

Anniversary Prize Voucher

]
23 January, 2018 - 22 February, 2018
[

Denorios-class Bajoran Interceptor

]
[

Anniversary Prize Voucher

]
23 January, 2019 - 24 February, 2019
[

Vulcan T'Pau Scout Ship

]
Mirror Invasion
[
]
Mirror Invasion
Input
Date
Reward
[

Multidimensional Transporter Device

]
13 March, 2014 - 7 April, 2014
Duty Officer: [

Hakeev (Mirror Universe)

]
[

Multidimensional Transporter Device

]
30 October, 2014 - 20 November, 2014
[

Zefram Cochrane Shotgun

]
[

Multidimensional Transporter Device

]
5 November, 2015 – 28 November, 2015
[

Mirror Universe Agony Field Rifle

]
[

Multidimensional Transporter Device

]
25 August, 2016 - 15 September, 2016
Admiralty Card: [

I.S.S. Stadi

]
[

Multidimensional Transporter Device

]
18 May, 2017 - 8 June, 2017
[

Console - Universal - Interphasic Instability Device

]
[

Multidimensional Transporter Device

]
9 November, 2017 - 30 November, 2017
[

Mirror Universe Phaser Dual Pistols

]
[

Multidimensional Transporter Device

]
10 May, 2018 - 31 May, 2018
[

Agony Phaser Energy Torpedo Launcher

]
Crystalline Cataclysm
[
]
Crystalline Cataclysm
Input
Date
Reward
[

Crystal Shard

]
11 April, 2013 - 2 May, 2013
Non-Combat Space Pet: [

Crystalline Shard

]
[

Crystal Shard

]
20 September, 2013 - 21 October, 2013
Duty Officer: [

Mariah Kilara Marr

]
[

Crystal Shard

]
21 August, 2014 - 11 September, 2014
Duty Officer: [

Emergency Conn Hologram

]
[

Crystal Shard

]
5 March, 2015 - 26 March, 2015
[

Crystalline Energy Torpedo Launcher

]
[

Crystal Shard

]
13 August, 2015 - 3 September, 2015
[

Universal Kit Module - Crystalline Spike

]
[

Crystal Shard

]
19 May, 2016 - 9 June, 2016
[

Console - Universal - Crystalline Absorption Matrix

]
[

Crystal Shard

]
3 November, 2016 - 24 November, 2016
[

Agony Phaser Energy Torpedo Launcher

]
[

Crystal Shard

]
16 August, 2018 - 6 September, 2018
[

Antiproton Matter Conversion Dual Heavy Cannons

]
[

Antiproton Matter Conversion Beam Array

]
[

Featured TFO Commendation

]
Coupon Progress Token
6 June, 2019 - 27 June, 2019
[

Black Ops Mine Launcher

]
Unto the Breach
[
]
Arena of Sompek
[
]
Arena of Sompek
Input
Date
Reward
[

Weekend Event Voucher

]
23 February, 2017 - 27 February, 2017
[

Universal Kit Module - Sompek Lightning

]
[

Merit of Sompek

]
17 August, 2017 - 7 September, 2017
[

Sompek Pulsewave

]
[

Weekend Event Voucher

]
11 January, 2018 - 16 January, 2018
[

Sompek Blast Assault

]
[

Weekend Event Voucher

]
3 May, 2018 - 7 May, 2018
[

Tsunkatse Gloves

]
[

Weekend Event Voucher

]
1 November, 2018 - 5 November, 2018
[

Sompek Personal Shield

]
[

Featured TFO Commendation

]
Coupon Progress Token
8 August, 2019 - 29 August, 2019
[

Section 31 Heavy Phaser Rifle

]
Kobayashi Maru
[
]
First Contact Day
[
]
Featured Task Force Operation
[
]
Featured Task Force Operation
Input
TFO
Date
Reward
[

Featured TFO Commendation

]
"Battle at the Binary Stars"
15 November, 2018 - 6 December, 2018
[

Beacon of Kahless

]
[

Featured TFO Commendation

]
"Pahvo Dissension"
21 February, 2019 - 14 March, 2019
[

Universal Kit Module - Crystal Prism

]
[

Featured TFO Commendation

]
"Peril Over Pahvo"
14 March, 2019 - 11 April, 2019
[

Terran Guerilla Combat Armor

]
[

Featured TFO Commendation

]
Coupon Progress Token
"Operation Riposte"
18 April, 2019 - 12 May, 2019
[

Console - Universal - Priors World Elite Defense Satellite

]
[

Featured TFO Commendation

]
Coupon Progress Token
"Crystalline Cataclysm"
6 June, 2019 - 27 June, 2019
[

Black Ops Mine Launcher

]
[

Featured TFO Commendation

]
Coupon Progress Token
"Arena of Sompek"
8 August, 2019 - 29 August, 2019
[

Section 31 Heavy Phaser Rifle

]
Console Events
[
]
Lohlunat Festival
[
]
Q's Winter Wonderland
[
]
Anniversary Event
[
]
Mirror Invasion
[
]
Crystalline Cataclysm
[
]
Unto The Breach
[
]
Arena of Sompek
[
]
Kobayashi Maru
[
]
First Contact Day
[
]
Featured Task Force Operation
[
]
Featured Task Force Operation
Input
TFO
Date
Reward
[

Featured TFO Commendation

]
"Battle at the Binary Stars"
22 January, 2019 - 11 February, 2019
[

Beacon of Kahless

]
[

Featured TFO Commendation

]
"Pahvo Dissension"
18 April, 2019 - 9 May, 2019
[

Universal Kit Module - Crystal Prism

]
[

Featured TFO Commendation

]
"Peril Over Pahvo"
14 May, 2019 - 4 June, 2019
[

Terran Guerilla Combat Armor

]
[

Featured TFO Commendation

]
"Operation Riposte"
4 June, 2019 - 25 June, 2019
[

Console - Universal - Priors World Elite Defense Satellite

]
[

Featured TFO Commendation

]
"Crystalline Cataclysm"
8 August, 2019 - 29 August, 2019
[

Black Ops Mine Launcher

]