Rihan sailback

Rihan sailback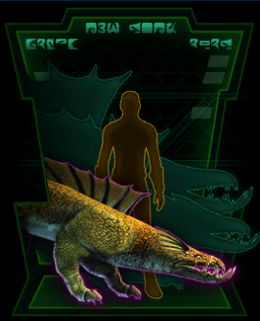 Rihan Sailbacks are a species of amphibian that are found primarily in caves and dark, damp areas throughout New Romulus.
Rihan Sailbacks, like many others on New Romulus, have evolved to have a total of six eyes. They remain primarily within the cavernous regions of New Romulus, and fiercely defend their homes from outsiders.
There is a hostile Rihan Sailback that will spawn just north of the transport system located on the Atlai if you approach.
---