S.S. Treasure of Zix
Timeline Change Imminent!

---

This article contains information that no longer applies to the current version of Star Trek Online. It is provided only for historical purposes.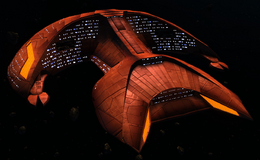 The S.S. Treasure of Zix is a Ferengi D'Kora-class freighter active in 2409.
Scanning the Zix will reveal no signs of the stolen kemocite.