Fire Emblem Warriors: Three Hopes - The Loop
Play Sound

Saurian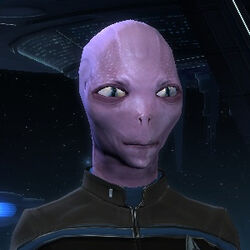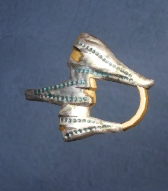 Saurians, from the world of Sauria, are a reptilian species. In Star Trek Online Saurians are a playable race, and belong to the Federation faction.
Physical features
[
]
Saurians are very distinct in appearance being mostly reptilian. Saurian skin tones typically range near red (such as red, purple, pink and brown). They also have very large lizard-like eyes.
Other information
[
]
Saurians are well known for their very potent Saurian Brandy. Saurians have been part of the Federation since the 23rd century. They are known to be a physically strong and very intelligent race. The president of the Federation in 2409 is a Saurian named Aennik Okeg.
Traits
[
]
Species trait: Ground Trait. Provides innate resistance to toxic and fire damage, as well as plasma Damage Over Time (DoT).

+10 Plasma Damage Resistance Rating
+40 Toxic Damage Resistance Rating
+25 Fire Damage Resistance Rating
+10 Perception
+5% Exploit Damage
+20% Resistance to Flanking Damage

Available
NPCs
[
]
Duty officers
[
]
External links
[
]