Raise a Floppa - The Loop
Play Sound

Spock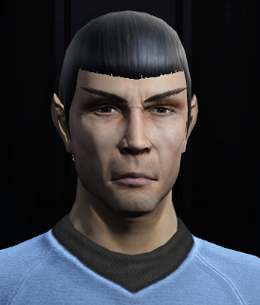 Profession(s):
Science officer
Ambassador
Spock was a Starfleet science officer and ambassador who rose to fame as first officer of the U.S.S. Enterprise in the 23rd Century and Vulcan ambassador to Romulus in the 24th Century.
History
[
]
Spock was born in 2230, as son of renown Vulcan diplomat Sarek and his Human wife Amanda Grayson. In 2249 Spock decided against studying at the Vulcan Science Academy, pursuing a career in Starfleet instead.
By 2254 he was assigned to the U.S.S. Enterprise. Spock would go on to become the longest serving officer aboard the Enterprise - serving under the command of Captains Pike, Kirk and Decker until finally commanding the ship itself during the 2280s. He would go on to serve on the Enterprise-A until its decommission.
In 2368 Spock supported a movement on Romulus to reunite the Vulcan and Romulan people. D'Tan was among those he instructed. In 2387 Spock disappeared shortly after the Hobus supernova and the destruction of Romulus.
Missions involved
[
]
Missions formerly involved
[
]
Missions mentioned
[
]
Notes
[
]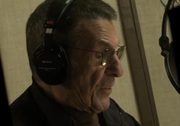 External links
[
]
---