Fire Emblem Warriors: Three Hopes - The Loop
Play Sound

Talaxian
Notable Species:
Talaxian
Foreign Policy:
Alliance Building
Allegiance:
Delta Alliance
Playability:
Playable captain for lifetime subscribers.
Talaxians are a humanoid species native to the Delta Quadrant and members of the Delta Alliance. Lifetime subscribers to Star Trek Online can also create Starfleet- or KDF-affiliated, playable Talaxian characters.
History
[
]
Usually a very sociable people with a love for food, stories and humor, many Talaxians left their homeworld when it was conquered by the Haakonian Order in 2356 after a bloody war. In 2371, the Talaxian scrap trader Neelix joined the crew of the U.S.S. Voyager until being dropped off 7 years later at an asteroid colony his people established tens of thousands of lightyears away from their original home. He became the leader of the community, which grew from 500 to 3,000 members and had relocated to a different asteroid in the Entaba System by 2410. As the crowded colony is no place to raise children, the Talaxians seek to re-establish a permanent home on a real planet.
Traits
[
]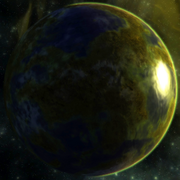 Species trait: Loyalty

Ground and Space: +5% Incoming Healing to Self and Team
Ground and Space: +5% Skill Points and Expertise to Team

Available
Missions involved
[
]
People
[
]
NPCs
[
]
Duty officers
[
]
Gallery
[
]
Notes
[
]
See also
[
]
[

Special Requisition Pack - Talaxian Engineering/Intelligence Officer

]
[

Special Requisition Pack - Talaxian Science/Intelligence Officer

]
[

Special Requisition Pack - Talaxian Tactical/Intelligence Officer

]
External links
[
]
---