Temporal Jumpsuit

Temporal Jumpsuit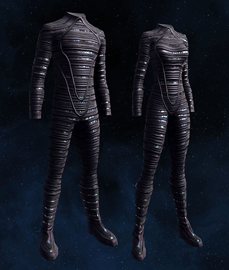 Faction:

All Factions
The Temporal Jumpsuit outfit contains pieces for both upper and lower parts.
Do you own this outfit?


This outfit page is missing a list of its parts. If you own this outfit, please help the wiki by expanding this article with details as to what it includes, preferably with images.
This outfit is worn in-game by Daniels, a Human temporal agent from the 31st century.