---
Revision as of 22:05, 1 April 2013
This article or section is a
stub
.

Veteran Dilithium Refiner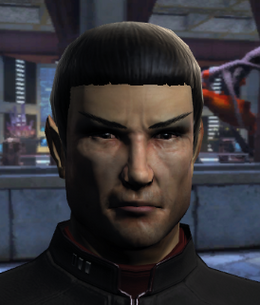 Profession(s):
Dilithium refinement operation representative
Veteran Dilithium Refiner is a Human Starfleet officer that can be found outside the Starfleet Academy offices in Building 2.
Details
He offers a Duty Officer assignment that allow the user to refine addidtional 1.000 dilithium ore in exchange of offering two officers to help the Dilithium refinement operation.
History
Any pertinent history from the game (including Path to 2409 information and statements gleamed from the bottom of loading screens) would go here.
Assignments given
Process Unrefined Dilithium
See also