Zel
Timeline Change Imminent!

---

This article contains information that no longer applies to the current version of Star Trek Online. It is provided only for historical purposes.
Zel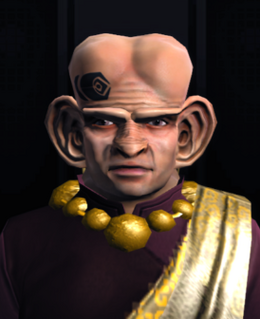 Profession(s):
Vendor
Mission giver
Zel is a merchant located on Memory Alpha. He can be found in the Energy Fields R&D department. Zel sells items at 150% of their value.
Zel has two brothers, Quex and Markin, who own stores in the other departments of Memory Alpha.
The items that Zel sells are not necessary for crafting. As such, players are advised not to purchase anything from Zel, due to his high markup.
With the Crafting revamp introduced with the Season 9.5 patch on 17 July 2014, the Memory Alpha map isn't accessible anymore, including all NPCs from those maps.